2018 Recipients of C&C Prize

The recipients of the 2018 C&C Prize were selected as shown below.

Group A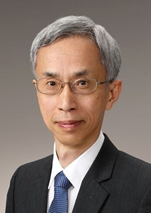 Professor Hidetoshi Nishimori
Professor, Tokyo Institute of Technology
Professor, Tohoku University
Citation
For contributions to quantum annealing and to research into random spin systems which underlie the fundamental mechanism enabling the development of quantum annealing machines
Achievement(summary)
Quantum computing is computing that exploits the quantum-mechanical phenomena such as superposition and entanglement. Two quantum-computing approaches are commonly known. One approach replaces classical logic gates with quantum gates that perform computations with quantum algorithms. The other approach, called quantum annealing (QA), solves the optimization problem by means of an Ising model or other statistical physics model. It is believed that superimposed quantum bits (qubits) can be used in quantum computing to perform massively parallel computations and high-speed processing of data. This ground-breaking computing capability is expected to enhance materials development and combinatorial optimization and, moreover, has potential for future artificial intelligence applications.
Prof. Nishimori's quantum annealing, as a technique of quantum computing, has greatly enhanced the possibility of quick resolutions for complex combinatorial optimization problems that were difficult to solve with traditional methods. His innovative achievements, particularly, his fresh ideas from a field of theoretical research in random spin systems that is away from the information science field, are worthy of special mention. In recent years, Prof. Nishimori has participated in an IEEE Standards Association group to promote standardization of a quantum computer language. He is also involved in the Quantum Enhanced Optimization program, which was launched by the U.S. Government's Intelligence Advanced Research Projects Activity (IARPA) to develop high-performance quantum annealers. Through his involvement in these projects, Prof. Nishimori continues to actively contribute to the development, expansion, and dissemination of quantum computing technology. Quantum annealers are interesting not only for their high-speed performance, but also for their ability of low power consumption to utilize superconducting qubits. In light of the high expectations set on quantum computing in promoting sustainability and solving the increasingly complex issues facing our information society, Prof. Nishimori's remarkable achievements make him an excellent recipient of the C&C Prize.
Group B
>> Group B Detailed Description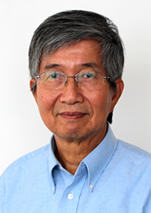 Professor Ching W. Tang
Professor Emeritus, University of Rochester
Professor, The Hong Kong University of Science and Technology
Citation
For discovery and pioneering development of thin-film organic light-emitting devices leading to the progress of organic electronics industry
Achievement(summary)
Interface technologies are the backbone of today's information and communication society. Flat panel displays (FPDs) in particular play a vital role as general interfaces as well as in compact information devices like smartphones that support everyone within the reach of the mobile internet. While liquid crystal displays (LCDs) have long dominated the FPD market, organic light-emitting diode (OLED) displays, which work on the principle of organic electroluminescence (EL), are becoming more and more popular. OLEDs are characterized by their thin, shape-free, flexible, and surface-emitting design, and their low-voltage characteristics that are ideal for portable devices. They outperform LCDs in providing high-contrast images, high-speed response, and wide viewing angles. OLEDs have already acquired a substantial share of the compact information device market and have begun to be used in TVs and other large devices. Their myriad features may lead to revolutionary new device interfaces that will enrich the lives of people in the information society.
Prof. Tang's extensive research on organic electronics, especially OLEDs, culminated in his discovery of a highly luminous and efficient layered thin-film structure with separated functions, has remained one of the most important technological contributions in today's display industry. Since their commercialization in the late 1990s, OLEDs have surpassed LCDs to become the mainstream mobile displays. Furthermore, OLED TVs have been on the market since the late 2000s, and their sales are expected to grow in the future. Besides outstanding image quality and design, OLEDs feature low power consumption, enabling compact devices that connect people and have minimal impact on the environment. These and other aspects have made OLEDs crucial elements in various information devices and display devices; they will help to ensure the sustainability of Computers & Communications (C&C) and the information and communication society. In recognition of the enormous impact his pioneering work on OLEDs has had on the world, we believe that Prof. Tang would be an excellent recipient of the C&C Prize.