2020 Recipients of C&C Prize

The recipients of the 2020 C&C Prize were selected as shown below.

Group A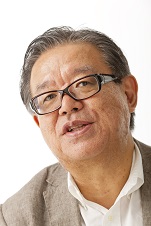 Prof. Jun Murai
Distinguished Professor, Keio University
Citation
For Pioneering Contributions to Society in Building and Developing the Internet in Japan
Achievement(summary)
Not a day goes by that we do not use the Internet, whether it is accessing social media and doing online shopping or looking up information online. Nowadays, we are connected to others all around the world through the Internet and enjoy a convenient and enriched life using all kinds of services made possible by the Internet.
Now, with the sudden emergence of COVID-19 and the subsequent limitations on movement and travel it entails, we are adapting by using the Internet to work from home, conduct online meetings, and remotely participate in classes. The Internet has become an indispensable social infrastructure in modern-day society, functioning as a basic framework that allows anyone the freedom to tackle emerging issues and take part in the creation of something new, without the costs and time required with traditional methods.
Since the early days of the Internet, Professor Murai has led many collaborators in the construction and dissemination of the Internet and the promotion of its stable operation, the cultivation of human resources, and the generation of Internet culture. Because Professor Jun Murai has made achievements such as these that are extremely significant to our world today, we believe he is a worthy recipient for the C&C Prize.
Group B
> Group B Detailed Description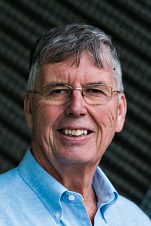 Dr. Michael Stonebraker
Computer Science Professor, Massachusetts Institute of Technology
Citation
For Pioneering Contributions to Relational Database Systems
Achievement(summary)
We make use of a variety of different databases on a day-to-day basis. For example, when shopping online, entering your zip code on the shipping form may automatically input the name of the city in which you live. This feature is possible because the form is linked to an address book database. Database systems are also used on websites when you book a flight or look up books on an online library catalog. Companies use computers to manage large amounts of data generated through business activities such as purchasing, production, inventory, sales, employee management, and accounting. This data is managed with a database system to help improve business efficiency. In recent years, efforts have been made to take advantage of this data to resolve societal issues and create new value. For example, large amounts of data can be analyzed to discover patterns, gain new insights about the data, and implement machine learning so that predictive models can be built to make predictions regarding the future. As the value of data increases, database systems are becoming more and more essential in the efficient management and usage of large amounts of data of all kinds.
Dr. Stonebraker made tremendous contributions in the early days of database technology by devising numerous RDBMS concepts, demonstrating them, and making them practical, thus laying the foundation for the modern field of database systems. Because Dr. Michael Stonebraker has made so many boundary-transcending achievements in both business and academia, we believe he is a recipient worthy of the C&C Prize.